This has got to be one of my favorite motorcycles. Mainly because it's mine. But also because I know that no detail was overlooked in the building of this custom Yamaha XJ650 Maxim Cafe Racer. This bike was built for a 'round the world trip starting in Europe. The entire bike was stripped down to the frame and built up from scratch.
Reliability was the number one priority when this project began. The exhaust has been ceramic coated, the carbs fully disassembled and balanced, and the engine rebuild from the crank up. To conserve the charging system the OEM tail light and turn signals were replaced with LED lights.
Some of the unique custom features include a oxidized copper color powder coated frame (including pretty much every bolt, hexnut, and even the springs on the shocks) and the parts that require some wear resistance have been coated with a black SandTek (center stand, kick stand, etc.)
To top off the build a custom paint job featuring a beautiful Canadian Maple Leaf surrounded by a candy green with metalics. This motorcycle turns heads at a distance. Up close this motorcycle blows minds.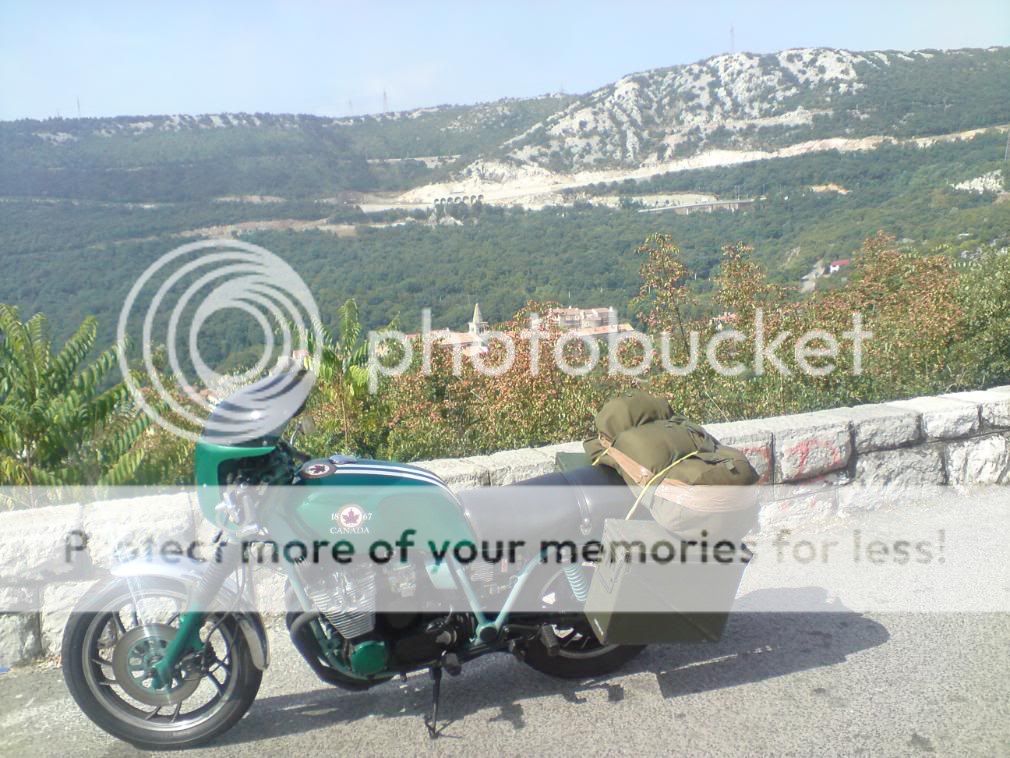 For the trip, 50mm ammunition cases were converted to panniers. The heavy duty nature of the cases made them ideal for the task and gave the bike an even more uniques look. The drab army green was a great contrast to the bright green paint job. This bike looks fifty years older than it really is. When you see this 1981 XJ650 Maxim Cafe Racer drive by you will notice it.